Repairs to Stained Glass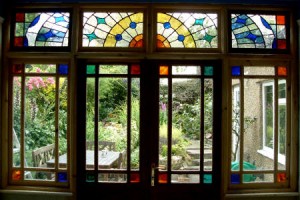 For homes with existing stained glass windows, maintaining the character and era of your home, as well as it's resale value, may eventually require refurbishing older windows.
Each piece of glass is dismantled and cleaned, and new lead is placed between each piece with new putty to weatherproof the window. Refurbishing can cost about 50% less than a new stained glass window and extends the life of cherished pieces.