Interior Glass Products
We are engaged in offering a superior quality range of Interior Glass Products. These products are manufactured using high-grade raw material, which is sourced from the authentic vendors of the market. Owing to their intricate designs, superior finish and alluring patterns, these products are widely demanded by the clients.
The offered products are detailed below: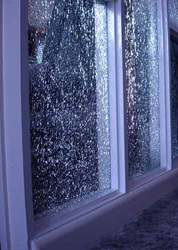 Safety/Strengthened Glass
Our customers can avail from us a wide range of Strengthened Glasses. These glasses are also known as tempered glass and safety glass. Owing to their increased strength, these glasses are used when strength, thermal resistance and safety are important. The glasses offered by us are made by heating glass to its transition stage and then cooling it rapidly with the help of blasts of air via specially designed air nozzles. With the help of this process, the glasses have high surface stress and tensile strength, higher impact strength and heatproof temperature.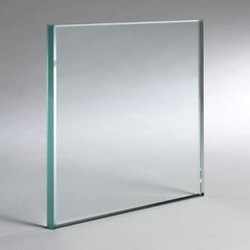 Clear Glass
With the help of our expert professionals, we have been able to offer a wide range of Clear Glass. The glasses offered by us are designed using high-grade raw material and advanced technology to remain in tandem with international standards and norms. Owing to their transparency and high visible light transmittance, these glasses are widely demanded by the clients. Clients can avail these glasses in cut-to-size or bulk form and in laminated or toughened form as per their requirements.